I decided to enter the
Bayonetta contest
and this is my final image for submission!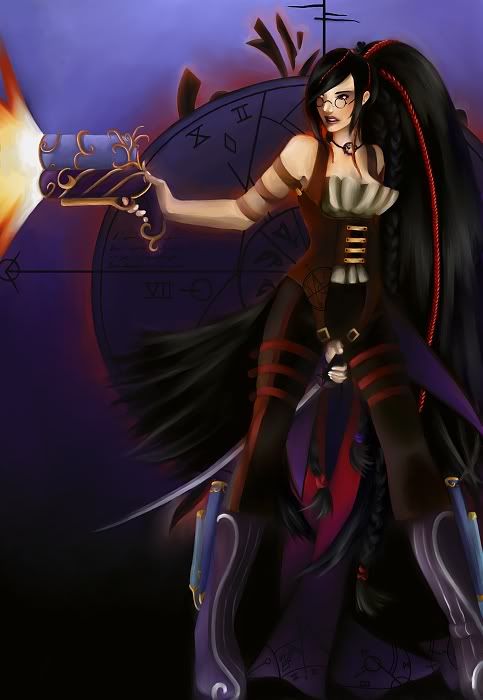 Since you can't see the details all the well in the small picture I decided to post a large one as well!
Bayonetta has big... guns.
I like how a lot of the details turned out on this image, but I really feel I could have made it more dramatic. It's not nearly as exciting as it could be, which is why it won't win. I don't even think I'll get runner up. Still, it was fun to work on, and I'm fairly happy with the final product.
I've been having issues with my flow of creativity of late, and nothing is coming out right (hence why I haven't posted anything on here for awhile.) I'm planning on posting up some of my older work to keep this blog busy until I feel the spark again!